Best CBD Products on the Market: Everything You Need to Know
Best CBD Products on the Market: Everything You Need to Know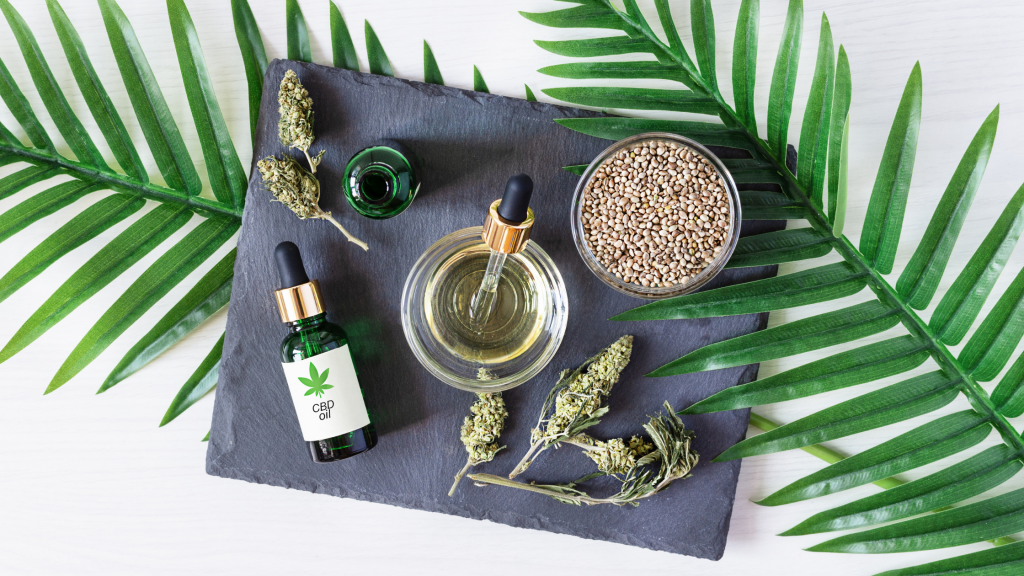 From oils to lotions and even pre-rolls, CBD has become one of the hottest ingredients in almost everything we use! The buzz about CBD or cannabidiol is at an all-time high, thanks to the plenty of health benefits it offers.
But what do researchers say about CBD? Is it legal or safe to use CBD products? What makes CBD so potent in battling several illnesses, and what side effects does it cause?
Well, this article wraps up everything you need to know about CBD. From the best CBD products on the market to how CBD works and its potential benefits and side effects, you'll find every information you need before using cannabidiol products.
It's indispensable to ensure you know everything about CBD and its products before trying them to avoid any severe side effects and allergies.
What is CBD, and What Do the Researchers Say About It?
CBD or cannabidiol is a naturally occurring chemical present in cannabis plants, marijuana, and hemp, says Ava Shamban. It's one of the main ingredients present in cannabis, and the other one is tetrahydrocannabinol, which is an active psychotropic.
Typically, there are two main sources of CBD, i.e., hemp and marijuana. The best CBD products on the market do not contain tetrahydrocannabinol, so you can enjoy the calming effect of marijuana without getting high.
By the law, hemp must not contain any more than 0.3% THC. Increased levels of THC or tetrahydrocannabinol can make the CBD products illegal to use, as the individual using such products can get high.
The federal law also does not allow selling CBD products that contain more than 0.3% THC. Unlike, tetrahydrocannabinol CBD does not have any psychoactive properties.
Although researchers are still studying the effects of CBD and how it affects the human body, there's a lot of science already known about it.
As per the researchers, CBD has the following benefits for anxiety, pain, and epilepsy. In addition, a study conducted in 2021 showed that cannabidiol could trigger the placebo effect when it comes to reducing pain.
In a short-term study conducted by researchers, drug-abstinent individuals using CBD oils reported lesser cravings for the drug dose they were using before.
There is still an abyss of information we don't know about CBD, and more research is going on to uncover the significant health benefits and side effects this cannabis photochemical can cause.
What Should You Know About CBD Products?
CBD products aren't new in the market, and you'll now find a huge range that includes lotions, oils, pre-rolls, pills, and you name it! However, before you start using CBD products to cure any health issues or to experience the calming effect, you should know about the possible outcomes.
Types of CBD
The first thing you need to know about CBD is its types. Most of the legal CBD products you'll find on the market have the two types of cannabidiol used in them:
Full-spectrum CBD
Isolate CBD
Who Should Use Full-spectrum CBD?
Products that contain full-spectrum CBD are ideal for individuals interested in an earthy flavor profile. Moreover, such products have less refined CBD content, enhancing the potency of this cannabis chemical.
Also, there are no THC's psychoactive effects because the THC content in such products is less than or equal to 0.3%.
Who Should Use Isolate CBD?
There are no flavors or smells present in products produced using CBD isolate. Also, folks that want to avoid THC should consider CBD isolate.
Taking higher doses of isolated CBD has fewer or no side effects as, unlike full-spectrum CBD, isolated cannabidiol is more refined.
Are CBD Products Legal?
You'll come upon CBD products in pharmacy stores, and even some dog kennels are selling cannabidiol dog gummies. Furthermore, several massage spas in the metro areas offer CBD-infused massage that promotes relaxation. In short, CBD products are everywhere!
Are CBD products legal? Can you be in trouble for using CBD products?
Using CBD products is legal, and even the 2018 Farm Bill removed legal restrictions on using products that contain CBD derived from hemp plants.
But that does not mean that every CBD product on the market is legal in every state in the United States. All 50 states have a different set of laws legalizing CBD with various restrictions.
FDA eased the regulatory requirements in 2015 to let researchers conduct CBD trials. Also, as aforementioned, according to the Farm Bill, you are allowed to use products that contain HEMP CBD.
Health Benefits of Using CBD Products
The reason why CBD products are everywhere in the market is the health benefits it offers. Numerous researchers have proved that using CBD products can help individuals experience multiple health benefits, including reduced inflation and improved relaxation effects.
Here are some known benefits of using CBD products:
Pain
CBD products like oils can help one overcome chronic pain. As per a study conducted in 2017, researchers found that CBD injections help reduce pain in rats after surgical incision.
Moreover, CBD products can help people with peripheral neuropathy get rid of chronic pain. CBD can curtail different types of pains:
Sharp pain
Intense pain
Chronic pain
Moreover, it can help one battle cold and itchy sensations.
Epilepsy
CBD has potential benefits towards reducing and managing seizures in children. Epidiolex, a purified form of CBD, was approved by the FDA in 2018.
Epidiolex has shown positive effects in treating two rare forms of epilepsy: Dravet syndrome and Lennox-Gastaut Syndrome.
However, researchers are still studying the health benefits CBD products can offer for treating or reducing epilepsy.
Anxiety
Some studies conducted in 2015 suggested that CBD products can help reduce different types of anxiety disorders. Moreover, cannabidiol products such as oils and pills may possess several anxiolytic benefits, making them ideal for patients with mental health issues due to anxiety.
Individuals with the following anxiety disorders: generalized anxiety disorder, post-traumatic stress disorder, pain disorder, and obsessive-compulsive disorder can use CBD products under the guidance of their health practitioner.
Acne
CBD products, including some oil, gummies, and body lotions, can help reduce acne in men and women. In addition, the anti-inflammatory properties of CBD can reduce the production of sebum, which in result help reduce acne.
In addition, a study conducted in 2014 suggested that using CBD products can prevent the sebaceous glands from releasing excess sebum. Thus, reducing the growth of acne.
Cancel-related Health Issues
While researchers are still finding the effects of CBD on cancer cells, several studies suggest that using CBD products can help reduce the chronicity of cancer-related health issues.
A study indicates that using drugs that contain CBD and THC (tetrahydrocannabinol) may help individuals get relief from vomiting and nausea, which are the result of chemotherapy.
Arthritis
Some studies conducted on animals suggest that the topical application of CBD products reduces the inflammation caused due to arthritis. However, such benefits are only attainable when an individual uses CBD topically.
Consuming CBD through pills and gummies can cause several gastrointestinal side effects because of poor absorption by the body.
Sleep Disorders
In a study, 31% of the people using CBD products reported improved sleep. Furthermore, in a large case, 72 individuals used CBD products, and 48 out of them reported an improvement in sleep disorders.
However, the results varied from individual to individual. CBD can preserve the sleep architecture, meaning it does not have any negative effects on the quality of sleep.
Depression
A study conducted on animals suggested that using CBD can relieve depression caused due to use of strong anti-stress drugs and medicines. The study shows that cannabidiol positively affects serotonin levels in the brain.
Lower levels of serotonin play a crucial role in pain as well as it affects mood.
Parkinson's Disease
CBD shows promising improvement in patients with Parkinson's Disease. However, trials are still going on to find how the consumption of CBD products affects such patients.
A study suggested that the use of CBD can help improve the life quality of patients with Parkinson's Disease. But there are several studies that claim no difference in the quality of life in people with Parkinson's Disease before and after using CBD.
And there are plenty of health benefits of using the best CBD products on the market. However, several studies are still going on, and researchers are awaiting the results before publishing more about the chronic illnesses CBD can help battle with.
The Risks of Using CBD Products
Generally, using legal CBD products is safe, and individuals can tolerate it well, provided they use products after taking a prescription from a healthcare expert.
The lower content of THC in CBD products makes it a non-addictive drug. But it is not entirely safe. There are a handful of risks associated with the use of CBD products.
Not All Health Benefits of CBD Have Been Proven Yet
There is a multitude of touted health benefits of using CBD products, but not all of them are true or are yet to be proven by researchers.
The possible risk that it generates is patients and individuals using CBD products to cure chronic illnesses without knowing about the potential outcomes.
People are Unaware of the CBD Content They are Consuming
Most of the CBD products available in the market don't have proper labeling, or the CBD content doesn't have proper explanation on the label. Thus, the consumers aren't fully aware of what they are consuming, and it can lead to several unknown side effects.
Lack of Regulation
As there is a lack of regulation on the use of CBD products thus, it has created confusion for several customers, especially the new ones that don't know much about cannabidiol.
Although, several supplement manufacturers add CBD to protein drinks, edibles, skincare products, and more under the Federal Food, Drug, and Cosmetic Act.
By law, manufacturers of dietary supplements and food cannot use CBD and its derivatives in their products. In a nutshell, the lack of regulation on using CBD hasn't made it totally safe for use.
Do the risks of using CBD products outweigh the health benefits it offers?
Well, it varies from situation to situation. The health benefits of CBD listed in this article are backed by several studies. But there are still many health benefits that have not been proven yet.
CBD is not addictive because of the controlled THC content, so it is safe to use. On the other hand, CBD is not so safe for individuals who have undergone substance abuse problems in the past.
As per the experts, cannabidiol is still emerging, and several pieces of research are going on to prove its efficacy and the potential side effects it can cause.
It is crucial to discuss the CBD product with a health expert before using it in order to curtail the chances of any risks or side effects.
Side Effects of Using CBD Products
Generally, CBD, when taken following a prescription, is safe, but it can cause some side effects if taken in uncontrolled amounts. Also, the method used to consume CBD affects its efficacy and side effects varying from mild to severe.
Some commonly known side effects of using cannabidiol products are as the following:
CBD can potentially cause dry mouth, also known as "cotton mouth." Also, the user's eyes can feel dry, and this is most likely to occur due to the presence of THC, but it can happen with only CBD as well.
People that consume CBD through pills and gummies are more likely to experience nausea than people that use CBD using the topical application method. The severity of nausea varies from person to person and the amount of CBD one ingests.
Some people may get gastrointestinal issues including diarrhea, and liver problems, after using CBD. But, again, the severity can vary from person to person and the amount of CBD they consume.
Other common side effects of using CBD include sedation and drowsiness. The side effects can be severe if the user consumes CBD with some sedating medications.
It has been seen that oral consumption of CBD can reduce appetite. Some people see it as a benefit, but for others, it is a side effect.
Some other side effects of CBD include irritability and fatigue. If you are planning to use any CBD products, it would be great to consult a healthcare expert beforehand.
Safety Tips to Follow to Get Maximum Benefit from the CBD Products
Yes, averting all potential side effects of using CBD and getting the maximum benefit from it is possible. All you need to do is follow the below-mentioned safety tips when using the best CBD products.
Read the Directions Carefully
Most approved CBD products available in the market come with the directions of use. So, it is important to go through the directions to ensure you know the right method of using the particular product.
Some manufacturers even talk about the size of the dosage in these directions. Reading the directions is equally important when consuming CBD products orally or using them through topical application.
Use It with Melatonin
Another useful tip to maximize the effect of CBS is using it with melatonin, especially if you are trying to combat sleep-related issues. Melatonin is a naturally occurring hormone that's produced by the pineal gland.
However, due to several disturbances in the body, there is a drastic reduction in the production of the hormone. Several brands that manufacture CBD products for better sleep combine them with melatonin for enhanced effectiveness.
Read the label to know if the CBD product has melatonin content or not.
Consult a Doctor
Using CBD products without consulting the doctor can have severe side effects. Therefore, in order to maximize the effectiveness and get health benefits from CBD, one must consult a healthcare expert to know more about how the particular cannabidiol product can affect the body.
Go for Full-spectrum CBD Instead of Isolate
An important tip for maximizing the positive health effects of CBD is using it in the full-spectrum form. As per several CBD experts, cannabidiol, when used in the full-spectrum form, is more effective.
The reason behind this is the active ingredients of the cannabis plant. There are hundreds of chemicals present in cannabis. Products made using full-spectrum CBD are also known as whole plant CBD.
Furthermore, the TCB content in such products can be as low as 0.2%. Therefore, reducing the risks of psychotropic effects.
Full-spectrum CBD has terpenes, cannabinoids that enhance its effectiveness, and all ingredients work in synergy to help you achieve several health benefits.
Use CBD Liposomes
While the existence of CBD liposomes is not very old, but their popularity is growing rapidly due to their improved effectiveness. Some CBD manufacturers have rolled out CBD liposomes for enhanced molecular bioavailability when ingested orally.
Liposomes have been there for ages, they are basically tiny capsules that contain active ingredients.
CBD Works Well with Weed
Well, we are not advocating the use of regular weed, but when it comes to maximizing the effectiveness of cannabidiol, you cannot ignore it because the active compounds present in cannabis become more effective when taken together.
Consider Bioavailability
One essential factor that affects the efficacy of CBD products is bioavailability. Products with higher bioavailability enter the bloodstream in higher amounts, thus you get maximum benefit.
However, the level of absorption of the individual also affects the effectiveness of the CBD product. Well, one cannot determine the bioavailability of the CBD product because it is not mentioned on the label.
Getting in touch with a healthcare expert may help in determining the right way of using CBD products for maximum absorption by the body.
Best CBD Products on the Market: The Most Popular Products
The CBD industry is on a boom, and the global CBD market size was estimated at USD 2.8 billion in 2020. The numbers are growing rapidly, and there are tons of CBD products available in the markets.
Here are some most popular product categories that are actually helping people relax and get rid of some chronic illnesses.
CBD Oil Guide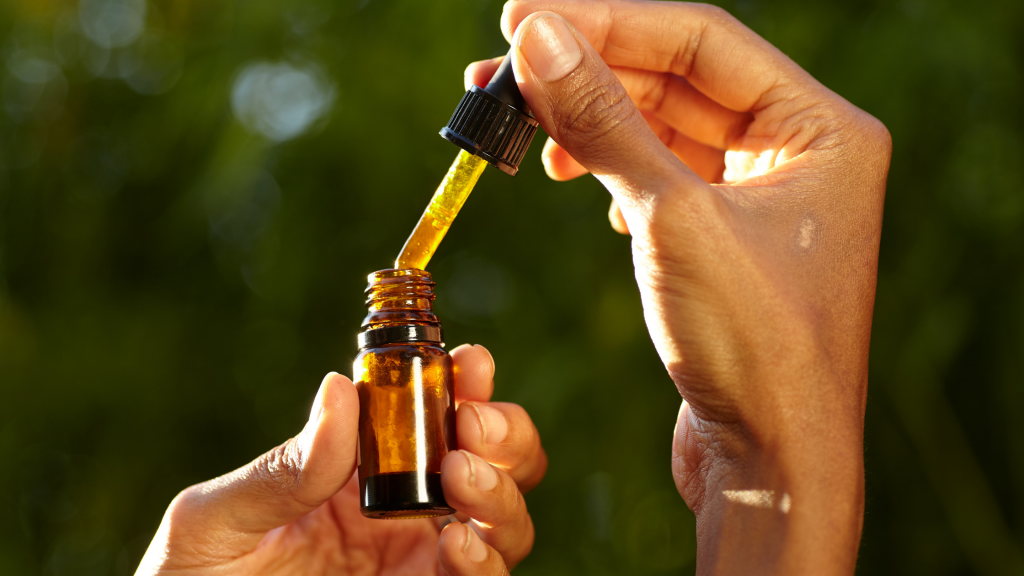 CBD or cannabidiol oil has become an increasingly popular product. From the ease of application to its efficacy, there are many reasons why consumers prefer using CBD in its oil form.
These oils contain a mix of CBD and an inert carrier oil such as hemp seed oil or coconut oil. The bottled oil or the mix of these substances is then termed tincture, which is available in various concentrations.
What is CBD Oil Used for?
Most CBD oils come with industrial hemp; thus, they have higher amounts of CBD content than marijuana. The manufacturers of CBD oils use different techniques to extract the oil, which affects their effectiveness.
Moreover, CBD oils come in different strengths, and their effectiveness also depends on how one uses the oil.
CBD oils can be used for a plethora of purposes, and the major advantage of this oil is reduced pain and anxiety.
So far, most studies have shown that usage of CBD oil helps reduce chronic pain. However, the effectiveness and the level of pain it can relieve, depend on the type of oil, its strength, and the process of application.
What is the Effect of CBD Oil?
Peripheral neuropathy can have a substantial influence on a person's quality of life, as existing treatment options frequently fail to provide appropriate symptom alleviation.
However, there is a growing body of research supporting the use of cannabinoids in the treatment of chronic non-cancer pain.
A research conducted on 29 patients with symptomatic peripheral neuropathy showed efficacy of a topically applied cannabidiol (CBD) oil in the treatment of neuropathic pain.
The findings of the research demonstrated that CBD oils can help achieve huge reduction in sharp pain, and intense pain. Moreover, the oils helped the patients battle anxiety, sadness, and post-traumatic stress.
CBD oil's popularity stems from the fact that it is "non psychoactive," meaning that users can benefit from the plant's medicinal advantages without getting high.
These oils have the ability to relax which is one of the reasons for its widespread use. Again, the effect depends on the potency of the oil used.
Can I use CBD oil for Pain and Anxiety?
Yes, some data suggests that cannabis or CBD oil may have modest advantages for chronic pain. However, the pain-relieving abilities of the oil depends on the strength or the level of its CBD content.
Talking about anxiety, CBD oil is an effective solution to combat it, and fight depression.
How to Use CBD Oil?
While there are a variety of ways to consume CBD oil, the effectiveness of the oil is determined by its strength.
Put around 5-6 CBD oil drops under your tongue and hold them for 30-40 seconds. Using a 250mg CBD Oil can be a great start for beginners.
You can, however, add the oil drops in anything from a smoothie to a juice or to your morning cup of coffee. CBD is also supposed to help with the effects of coffee.
CBD has the advantage of being able to be baked into almost anything, which is why you can use it in anything from cookies and brownies to gummies and caramel sweets.
Sweets are convenient to carry in a bag on the move, whereas baked products may need to be refrigerated to keep the CBD oil fresh.
In addition, CBD oil is also available in pill form, which is a wonderful alternative for folks who wish to keep their CBD levels consistent in their bodies.
When CBD oil is consumed, however, it travels through the digestive system, which means you may have to wait up to 30 minutes before feeling any effects.
Pros/Cons of Using CBD Oil
Pros
It can be consumed in a various ways
Quickly absorbed by the body for faster results
Long lasting effectiveness
Ideal for reducing severe pain
Cons
CBD oils can lead to gastrointestinal discomfort
CBD Coffee Guide
The combination of CBD and coffee is a great one. However, in this coffee the CBD is a downer with anxiolytic (or anti-anxiety) effects, whereas caffeine is an uplifter that can make you uneasy sometimes.
The effects are comparable to how L-Theanine (an amino acid that is known to improve cognitive function and promote relaxation) in green tea reduces jitteriness. Caffeine, on the other hand, can counteract the calming effects of CBD. It's the ideal combination of both worlds.
What is the Effect of CBD Coffee?
The main advantage of CBD coffee is that it counteracts the negative effects of caffeine, particularly the jitters.
You also get all of the benefits of CBD oil, as well as the numerous benefits of coffee, such as its energizing and antioxidative characteristics.
Apart from its anxiolytic and neuroprotective properties, one of CBD's most common effects is tiredness, especially at larger doses. The stimulating benefits of caffeine, when added to coffee, can fight this off.
You'll be awake but calm at the same time, with more sativa-like effects rather than that couchlock feeling.
Including hemp coffee in your daily routine is a simple way to ensure that you always get a good dosage of CBD to begin your day.
How to make CBD Coffee?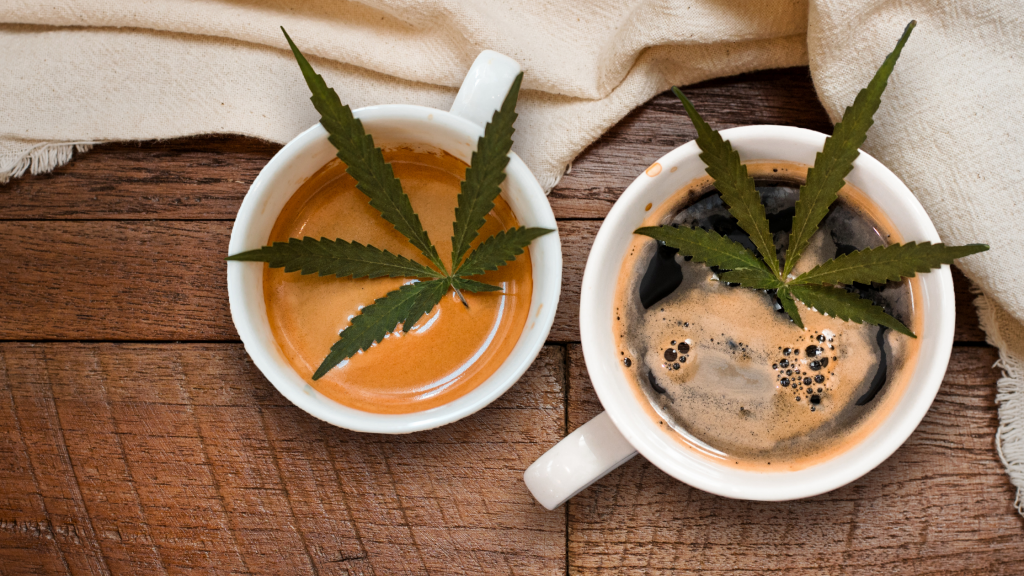 The nicest part about CBD coffee is that it's easy to make at home. Infusing CBD into a coffee can be done in a variety of ways.
Making a hot cup of coffee is easy using a CBD isolate powder as it lets you infuse caffeine with CBD.
Another method of making CBD coffee is utilizing high-CBD hemp strains, you may make your own CBD-infused coffee.
It's somewhat challenging than utilizing a pre-extracted form, but if you know how to make cannabis edibles, you'll not have any difficulties following this method.
You'll need a fat-soluble material like coconut oil or butter to extract the cannabinoids. Once extracted, you can add it to all of your favorite food and drinks.
Lastly, another method for making cannabidiol coffee is using CBD isolate powder. Here are the three easiest steps to make CBD coffee at home:
Make a cup of hot coffee or tea.
Add the amount of CBD isolate powder you want to use.
Add sugar or milk, stir, and enjoy
Pros/Cons of CBD Coffee
Pros
It boosts energy
CBD coffee contains good amounts of antioxidants
Easy to drink and is a delicious way to consume CBD
It helps in alleviating anxiety and insomnia
Cons
Preparing CBD coffee takes time
CBD Transdermal Patch Guide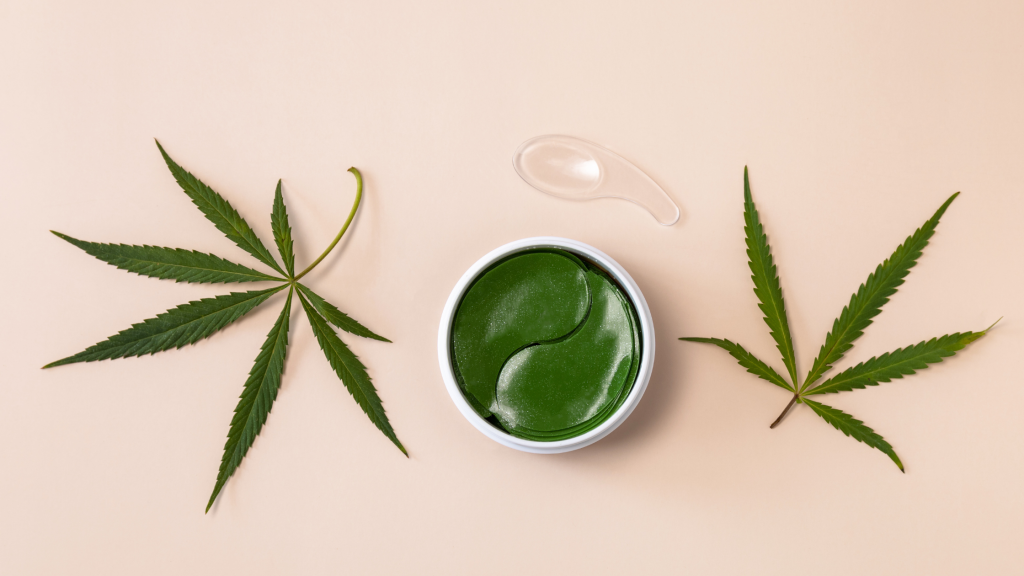 Intended to deliver cannabidiol to the bloodstream through the skin, Transdermal CBD patches are highly effective. They work in a similar way to nicotine patches, but they also include CBD, a hemp component that has been linked to several health advantages.
CBD patches provide cannabinoids more directly than CBD creams, which have a more limited delivery method.
Although CBD patches are designed to relieve pain, they have other health benefits, such as they promote better sleep and help fight anxiety.
What are the Effects of CBD Transdermal Patches?
The majority of CBD patches are intended to alleviate pain. They have the ability to properly distribute CBD and other cannabinoids to targeted body regions.
Patches have been demonstrated to be more effective in clinical trials than alternative cannabis delivery systems, owing to their increased bioavailability and ability to skip the digestive tract. In terms of overall effectiveness, this puts transdermal patches in a somewhat higher position than even the greatest CBD topicals.
For more severe pain, a daily program of either ingesting a tincture, capsules, edibles or vaping might be worth considering. When paired with localized pain treatment, this will give you a more strong and well-rounded approach to healing.
CBD transdermal patches have higher effectiveness in treating pain, anxiety, stress, and insomnia.
How Do These CBD Patches Work?
CBD patches are made with the same technology that is used in a variety of clinical settings. But not all of them are created equal. Transdermal patches come in a variety of forms, but the two most common are matrix and reservoir patches.
Matrix patches use a layer of adhesive to keep the matrix layer in touch with your skin. The cannabinoids enter the skin's capillaries and eventually the bloodstream after being administered.
The sticky layer is usually the fifth layer in most matrix patches. They efficiently provide CBD, but not consistently due to a drop-off rate.
On the other hand, reservoir patches are similar to matrix patches, except they provide CBD in a more regulated manner. They have a permeable release membrane that regulates the delivery rate. Reservoir patches have a more precise dosage control than matrix patches.
How to use CBD Transdermal Patches?
Use these instructions to apply the CBD transdermal patch on your body or someone else's body.
Step 1: Prepare the Patch
Take the time to read all the instructions that came with your patch. The instructions will inform you where to put the patch, how long to wear it for, and when to take it off and put it back on. You should wash your hands with soap and water before application. If water isn't available, hand sanitizer can be used instead.
Step 2: Apply the Patch
Remove any dirt, lotions, oils, or powders from the skin by cleaning it. Also, you can use warm water to clean the skin. Avoid perfumed soaps and lotion-based soaps. Using a clean cloth or paper towel or pat dry the skin.
Carefully open the package with your hands or use scissors to open it. The patch should not be torn or cut. If you tear or cut the patch, don't use it.
Next, apply pressure to the patch's edges with your fingers. There should be no lumps or folds in the patch, else you won't get maximum benefit from it.
Step 3: Wrap Up
To get rid of any medication, wash your hands thoroughly with soap and water. Also, throw away the patch's packaging inside a trash bin.
Pros/Cons of CBD Transdermal Patches
Pros
They are discreet
A patch can deliver precise dosing
Long-lasting solution
Better bioavailability as compared to topicals
Cons
Applying a patch needs precision
CBD Gummies and Pills Guide
CBD gummies and pills are the easiest and most delicious ways to consume cannabidiol. These gummies are sweet and chewy candies infused with CBD. People prefer gummies or pockets over other CBD products because of the ease of consuming them anytime and anywhere.
What is the Effect of CBD Gummies?
CBD gummies are a type of cannabidiol-infused edibles for oral consumption of CBD. The gummies typically contain sugar and other ingredients that make them chewy and help anyone ingest them without any issues.
Most of what we know about the effectiveness of this CBD product is from animal studies, and there aren't any human studies available as of now.
Although, the effect of consuming CBD gummies or pills helps relieve stress, pain, and sleeplessness.
How to Consume CBD Gummies?
Using the CBD gummies in the right way is important to get the maximum benefit out of it. Well, there are several factors that affect the CBD gummy dosage for you, and below you'll find these factors explained in detail.
Your Body Weight
Weight is an important factor that affects how many gummies or the strength of the CBD gummies that you can opt for. Here's how it works for people with different weight groups:
Above 220 lbs: Up to 23 mg
130 to 230 lbs: Up to 18mg
Under 130 lbs: Up to 11 mg
As your weight varies with time, you can adjust the CBD gummy dosage depending on that.
The Purpose of Taking the Gummies
Next comes the purpose of taking the gummies, or the condition being addressed. Different health issues require different amounts of CBD to treat them.
Here's how potent the CBD gummy or pill should be to treat the following issues:
Inflammation and pain: 5 to 50 mg
Healthy sleep: 10 to 25 mg
Anxiety: 15 to 30 mg
General support: 5 to 15 mg
Your Metabolism
The body's metabolism also affects the intake of gummies. If you have an active lifestyle, you can consume gummies with higher potency, as compared to people with a poor lifestyle.
The metabolism significantly affects the rate at which your body processes CBD and other cannabis chemicals, thus it plays a crucial role in determining the optimal CBD dosage.
Are there any Side Effects of Using CBD Gummies?
The side effects of using these gummies vary from person to person and are highly dependent on an individual's medical condition and history. Some commonly seen side effects include:
Diarrhea
Dizziness
irritation
Appetite malfunction
You can avoid these side effects by consuming the gummies/pills in the right amounts or after consulting a healthcare expert.
Pros/Cons of CBD Gummies
Pros
Convenient to use, unlike oils, creams, and lotions
They are available in multiple flavors
Available in the full spectrum as well as CBD isolate options
Long-lasting results
Cons
They take time to show the effect
CBD Creams and Topicals Guide
CBD comes in a variety of forms, including creams, topicals, lotions, salves, and other CBD products. Like transdermal CBD patches, creams and topicals are also supposed to provide localized comfort.
CBD tinctures, CBD edibles, and CBD vape juice, for example, provide a broader range of benefits, however.
CBD topicals may be just what you need if you don't want to vape but want to test CBD for pain.
What is the Effect of CBD Creams?
The primary reason for using a CBD topical is to reduce and get rid of pain in a specific area of the body. CBD topicals, rather than smoking CBD e-liquid or ingesting it sublingually, may be a better option if you want a more localized treatment. For on-the-go use, CBD creams and topicals are extremely convenient and unobtrusive.
Many CBD salves and creams and include unique components like coconut oil, peppermint, lavender, and other skin-friendly compounds.
These topical CBD medications can be used to treat pain or inflammation in specific areas of the body, such as the joints. As the product does not get absorbed by the bloodstream, CBD products aren't intended to treat a systemic disease, but it may benefit the skin immediately.
Unlike some over-the-counter topical pain treatment lotions, reliable topical CBD solutions don't only cover pain or inflammation, but they can truly make the pain go away for a specific timeframe.
According to small research published in 2019, a CBD ointment used for psoriasis, atopic dermatitis, and scars considerably for three months relieved symptoms and indicators of the skin conditions.
CBD cream and topical lotion's effect can also differ from person to person. Some people find it beneficial, while others do not.
How to Use CBD Cream and Other Topicals?
Because CBD creams are expensive, the idea is to use the least amount of CBD cream feasible to obtain the desired benefits. Begin with a moderate quantity and work your way up until you've discovered your sweet spot.
It may take some time, and the amount will depend on a number of factors, including your body, the severity of your ailment weight, and the CBD cream's strength.
Follow these steps to apply the cream for maximum effectiveness:
Step 1: Wash the Area Where You Want to Apply the Cream
Shower or simply wash the affected area with soap and water, and make it as clean as possible. Before applying the cream, remove any clothing surrounding the affected region and make sure your skin is completely dry. CBD cream should not be applied directly to open cuts or wounds.
Step 2: Apply the Cream
Use your fingertips and apply a tiny amount of CBD cream. Gently work it into the affected region in a circular manner until the cream gets absorbed completely, especially before applying extra cream. Allow time for the lotion to get absorbed as it will not work immediately.
Step 3: Repeat It Aa Required
Continue to use it on a regular basis and keep track of your improvements. If you're not getting the relief you want, try increasing the amount of switching to a stronger CBD cream. You might also want to start using it twice a day.
You can also enhance your overall CBD dosage by supplementing your topicals with another form of CBD, such as a tincture, vape, or edible. Stick to the dose that works for you after you've found it. There's no need to utilize more than what's required.
Pros/Cons of Using CBD Cream
Pros
Reduces pain and helps combat anxiety
Easy to apply and wash
Available in varying strengths
Nourishes the body
Cons
These creams and topical lotions are expensive
CBD Pre-Rolls Guide
CBD pre-rolls are pre-rolled joints that are created using CBD bud rather than marijuana. Hemp is another content of the rolls that is a type of cannabis and includes cannabidiol naturally with low THC content.
CBD pre-rolled joints are for folks who prefer smoking hemp but aren't fond of the rolling process or simply want to enjoy a professionally rolled joint of top-shelf hemp for its aroma, flavor, and effectiveness as a CBD delivery mechanism.
They are frequently confused with CBD cigarettes, which are not the same. CBD cigarettes are more of a tobacco substitute, and their CBD level is often significantly lower.
Why Should You Use CBD Pre-rolls for?
These CBD joints are obviously for smoking. In addition to CBD vapes and CBD oil, smoking is one of the most effective delivery methods for full-spectrum CBD because it requires direct inhalation.
Some smokers may find that smoking hemp joints is a more enjoyable experience than smoking tobacco or marijuana. They're also a good method to try a range of strains from various providers.
CBD joints offer many of the health advantages of cannabis without the psychoactive effects of THC. The greatest CBD pre-rolls can even simulate the sensation of smoking a high-end dispensary joint filled with top-shelf cannabis strains.
CBD joints are simple to use and convenient, especially if you enjoy smoking joints but aren't skilled at rolling—or simply don't want to.
If that's your preferred way, you could technically open a pre-roll and transfer the marijuana to a weed vaporizer. Although buying CBD pre-rolls is normally more cost-effective.
How to Smoke a CBD Pre-roll?
CBD pre-rolls are easy to use, effective, and affordable. However, for new smokers, perfecting the pre-roll smoking technique can take some time. Even the most seasoned hemp connoisseurs should brush up on the latest smoking techniques.
Let's look at some step-by-step instructions for smoking CBD pre-rolls and answer any questions you might have about the effects and benefits of these handy CBD products.
Here's a step-by-step list of instructions to follow when you're ready to smoke a pre-roll. Follow these etsps to enjoy your CBD smoking experience safely and discreetly.
Step 1: Look for an Appropriate Place
It's probably not the best time to unwind with a CBD pre-roll in the middle of a packed waiting room. Similarly, try not to smoke your CBD pre-roll on the bus, on an aircraft, or anywhere else where smoking is prohibited (or even illegal).
It's preferable to smoke your CBD pre-roll instead in the privacy of your own home, on the porch, or in a casual social environment.
Although your CBD pre-roll has less than 0.3 percent THC, it looks and smells almost like a cannabis joint, so don't smoke it someplace where a case of mistaken identity could give bystanders the wrong idea. Next, find a lighter and light the roll.
Step 2: Start with a Puff and Then Inhale
We suppose you don't want to inhale smoke made only from burnt hemp paper, so as you fire this little nub with your lighter, gently puff at your pre-roll to caress the tip of the CBD flower cultivated indoors with flame. Start breathing deep lungfuls of the CBD smoke after the pre-roll joint burns well.
The amount of CBD your lungs can take in a single breath is limited. Cannabinoids like CBD, according to research, seep into your lungs during the first few seconds of breathing.
Step 3: Put Out the CBD Pre-roll Safely Once You are Done
Carefully dispose of your joint in an ashtray or crush the ember inside. You can toss your exhausted joint in the trash once it has cooled.
Pros/Cons of Smoking CBD Pre-rolls
Pros
It has higher bioavailability than topicals and gummier
Budget-friendly option
Lesser levels of THC
It delivers a soothing effect
Cons
You cannot smoke a CBD pre-roll everywhere
CBD Distillate Guide
Distillation is a notion that has been around for a long time. It's been used to make distilled spirits and liquors for millennia. CBD distillates might be thought of as the "hard liquor" of the hemp industry. Distillation allows for both of these things. CBD distillates are the most potent form of CBD available.
The distillate is a concentrated form of CBD derived from hemp flowers. Cannabidiol (and certain cannabinoids) are separated and isolated from the other plant components by the distillation process.
Furthermore, it is a translucent amber color with a thick, runny, oil-like viscosity. It's usually vaporized with a weed pen, but because it's so thick, it can also be dabbed or made into edibles. Although, there isn't much of a taste or scent to the pure distillate.
Distillate usually contain between 85 and 99 percent CBD! And vaping is one of the most effective ways to deliver them.
One reason to use distillates is that they are ideal for vaping, which is one of the most effective ways to consume CBD. This is because direct inhalation has greater efficacy than other cannabis consumption techniques.
When vaporized, distillates are not always incredibly strong, but they also allow your body to absorb more of the CBD. Because CBD distillates include little to no additives, they are the ideal option for people looking to get the purest form of CBD.
What is the Effect of CBD Distillate?
CBD oil is heated and cooled numerous times. This cyclic distillation procedure removes all contaminants, leaving behind CBD distillate.
CBD distillates have a CBD content of more than 90%. These values are many times higher than what we can acquire from the marketplace on a regular basis.
The distillate is an excellent option for those who require precise CBD dosages. Owing to its purity, users don't have to use a high dosage to feel the effects.
Folks prefer full-spectrum CBD distillates because of the 'Entourage effect' it provides. In addition, CBD distillate is best known for its effectiveness over other CBD products.
Apart from that, using CBD distillates can enhance serotonin release, providing immediate relief from anxiety and stress. And it is highly useful for reducing depression and panic attacks.
How to Use CBD Distillate?
CBD distillate has a wide range of applications, so you can follow one or the other depending on what you like.
You can consume CBD distillate orally by swallowing it whole. The effects can take up to an hour to feel when taken this way, but they are long-lasting. This is a fantastic alternative for anyone looking for long-term pain treatment.
You can place it under the tongue for sublingual absorption if you want a faster acting technique. Because this approach avoids the digestive system and liver, it enters the bloodstream straight.
It's faster than swallowing the distillate, and is ideal for anyone suffering from anxiety or sadness. Sublingual absorption has one disadvantage: it does not last as long as swallowing.
Another way of using the distillate is mixing it with drink or food. CBD distillate can be combined with your favorite foods or beverages to create for easy consumption.
This method is essentially the same as simply swallowing the distillate, but with an added benefit of your favorite foods.
CBD distillate mixes well with coffee, but you can also consume it with salad or other food items.
Pros/Cons of Using CBD Distillate
Pros
It has a higher concentration of CBD
You can take it with the food or use other convenient ways
Convenient to use anywhere
It has quicker effects
Cons
Unlike CBD oils and creams, you don't get the same quantity of cannabinoids with distillate.
Frequently Asked Questions
Q: What form of CBD is most effective?
A: The most effective form is distillate CBD. It has the fastest absorption rate, which means you need less CBD to get similar results as compared to other forms of CBD with lesser effectiveness.
Q: How long does CBD stay in your body?
A: CBD stays in your system for around 2 to 5 days on average, however this may not apply to everyone. CBD can linger in some people's systems for weeks. The length of time it stays depends on several factors such as the strength of the CBD and its form..
Q: Which is more effective CBD gummies or oils?
A: People who suffer from anxiety find it beneficial to take a few CBD gummies as the first thing in the morning so that the digestive process keeps CBD in their bodies throughout the day while they deal with the rigours and stresses of daily life.
However, most people agree that CBD oil has a faster and more powerful effect. It would be great to use both gummies and oils to find what works best for you.
Q: What is the downside of CBD oil?
A: Using CBD oil can induce adverse effects like dry mouth, diarrhoea, decreased appetite, tiredness, and fatigue, even though it's usually well tolerated.
Other medications you're taking, such as blood thinners, may interact with CBD. The unpredictability of the purity and amount of CBD oil is another factor that can trigger side effects.
Q: What happens if you take CBD everyday?
A: Well, the results vary from person to person, so there is nothing to talk about precisely. It is essential to get in touch with a doctor to know if you can use the CBD oil every day.
Conclusion
CBD is everywhere, and most people are consuming without knowing about it. The ones talked about are the best CBD products on the market that you can use to consume good amounts of healthy CBD.
Before going ahead and trying any of these products, it is essential to consult a doctor to know more about your body's condition.
Lastly, choose the CBD product wisely by looking at its brand reputation, and other factors including the composition, ingredients, health effects, and more.