Wash & Dry Bag For Sneakers On The Go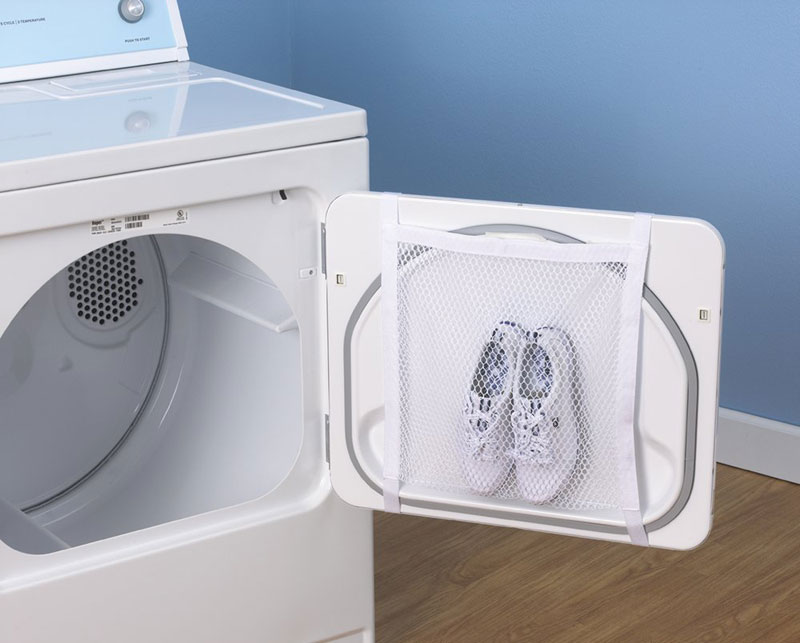 Your sneakers stink. Trust me they need washing. No – don't bother sniffing them, they stink.
Wash them the easy way then dry them quietly with a bag especially designed for the job. We all get our tennis shoes dirty and yes even stinky, so this bag will make the cleaning up process much better.
Drop your sneakers in the mesh bag then drop it in the washer. Pull the bag out then hang on the door of your dryer. That keeps you from hearing the shoes bounce around the dryer like an ancient warrior beating on a drum.
[su_button url="http://www.amazon.com/gp/product/B004JJOHVG/ref=as_li_qf_sp_asin_il_tl?ie=UTF8&camp=1789&creative=9325&creativeASIN=B004JJOHVG&linkCode=as2&tag=nersmag-20&linkId=RP4ZKR5PXRH7IR2A" target="blank" background="#1d8d32″ size="6″ center="yes"]$3.99 – Check it Out[/su_button]