Zombie Themed Toilet Sticker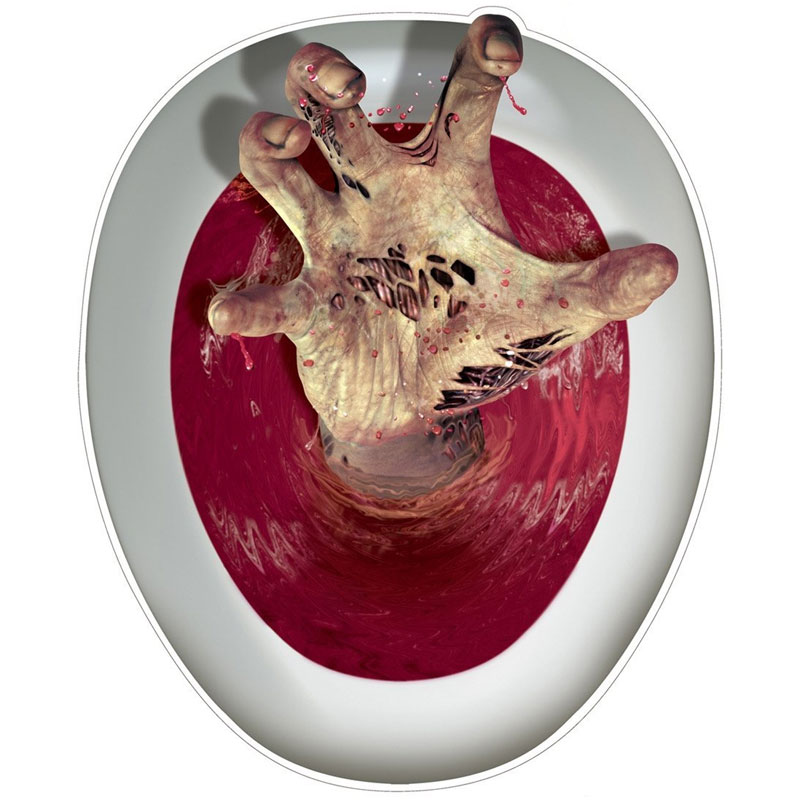 Just what your bathroom is missing, a zombie hand coming out of the toilet. This is clearly for deviants only. If you are a normal caring human then proceed to the search function for rainbow stickers.
This thing is the creepiest bathroom item I've since Jr. dropped our hamster in the toilet. The sticker is great for Halloween, but why wait to freak out folks that have the misfortune of needing to use your guest bathroom. Grab one anytime of the year.
[su_button url="http://amzn.to/1AVH5fg" target="blank" background="#1d8d32″ size="6″ center="yes"]$4.99 – Check it Out[/su_button]