Shark Fin Ice Tray: Not for the Shark Weak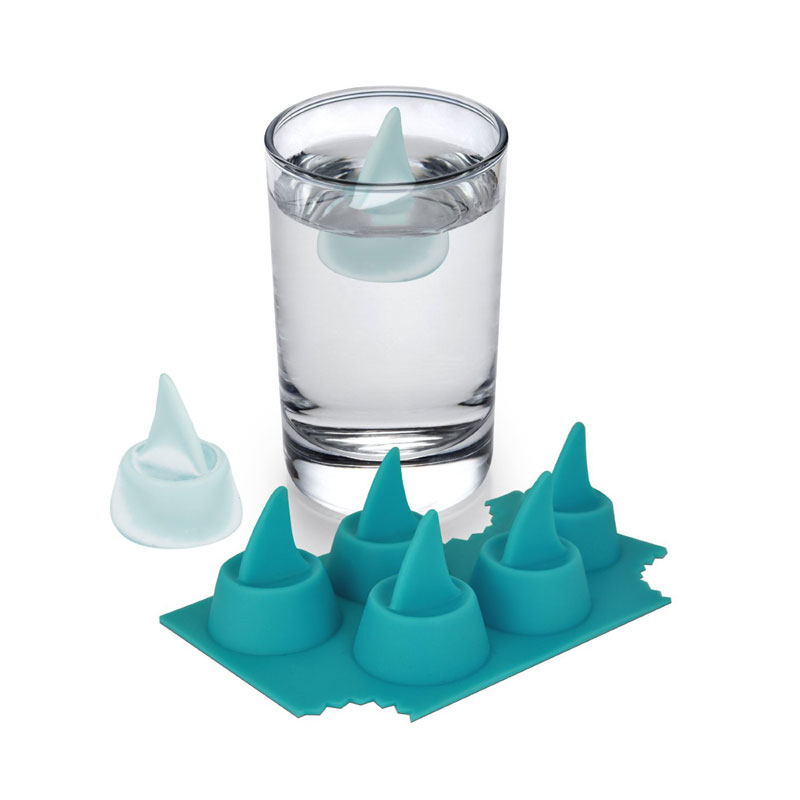 If you get panic attacks from Shark Week, then this ice tray is not for you. Shark fin ice cubes from this tray will be too much for you weak folks.
This item is for sensible people that understand that sharks don't attack..unless you visit their home, the ocean. They were there first after all. You wouldn't visit a forest that is known for having werewolves would you? So why go into a body of water that these monsters call home?
Coolest ice trays ever. Just not for the weak among us.
[su_button url="http://amzn.to/1EPoOSW" target="blank" background="#1d8d32″ size="6″ center="yes"]$3.99 – Check it Out[/su_button]