Use Your Intuition. Get This Owl Pendant & Necklace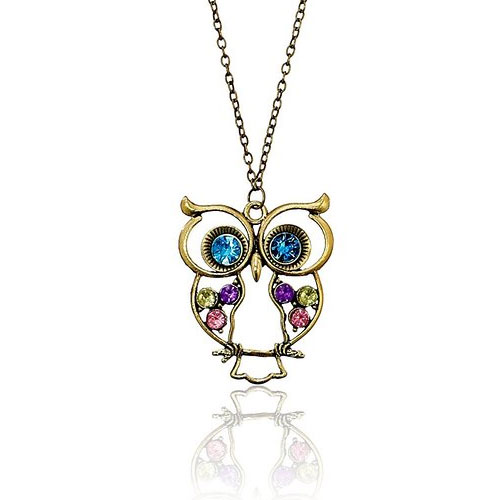 Besides a being a nice piece of jewelry, this owl pendant necklace symbolizes several things: intelligence, wisdom, and intuition. You likely knew that since you are into owls apparently!
This piece comes in a brass and bronze finish for an antiqued look. Walk around with the confidence of Athena as you sport this piece.
Owls are night creatures, but feel free to wear the pendant during daylight hours as well. If you too are a night creature…do what you do.
[su_button url="http://www.amazon.com/gp/product/B00I2O7MQ6/ref=as_li_qf_sp_asin_il_tl?ie=UTF8&camp=1789&creative=9325&creativeASIN=B0074158NC&linkCode=as2&tag=nersmag-20″ target="blank" background="#1d8d32″ size="6″ center="yes"]$2.67 – Check it Out[/su_button]