Retro Owl Pendant with Chain. Whoo wouldn't love it!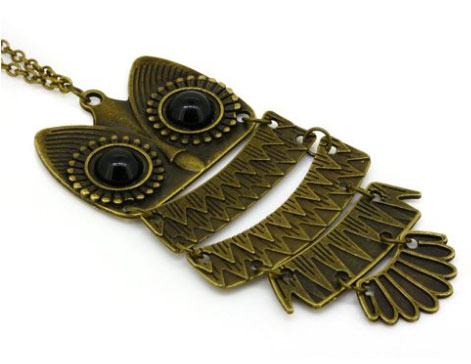 Not only does this lovely owl pendant set the vintage tone you are known for, it is very classy as well. A real head turner:)
The size sets it apart from the tiny pendants that seem to be "trying" to make a comeback. Why bother wearing a pendant folks can barely see? Be a bit bold with this stand out owl pendant.
[su_button url="http://amzn.to/1FnlpVb" target="blank" background="#1d8d32″ size="6″ center="yes"]$3.00 – Check it Out[/su_button]