Adults Don't Like Car Crashes Either Sticker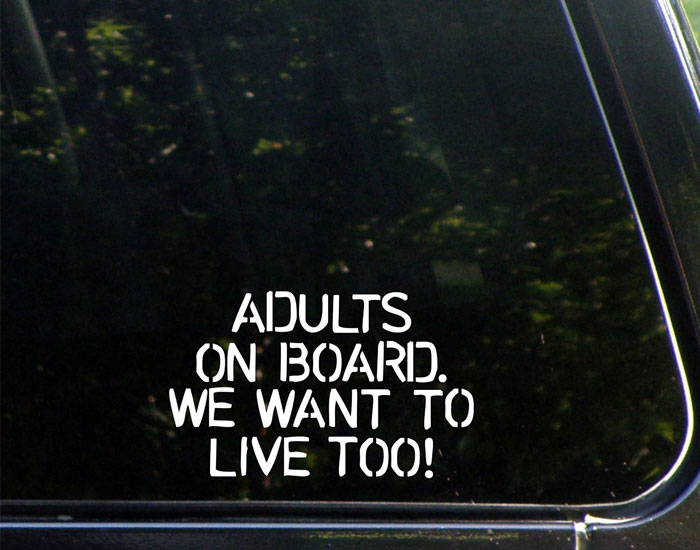 Baby on Board stickers are kind of silly. As if a maniac on the road is going to drive safer knowing a baby is in the car. Adults are pretty important too. Who is going to raise the baby on board if the adult driver is impaled with a car antenna in a nasty road rage incident? Certainly not me…no vacancy in my home.
Adults are on board in every car. Someone has to drive them. This sticker is a great reminder that they want to remain alive.
[su_button url="http://amzn.to/1IUJnPu" target="blank" background="#1d8d32″ size="6″ center="yes"]$3.35 – Check it Out[/su_button]