Scare the $#!? Outta Them – Toilet Monster Stickers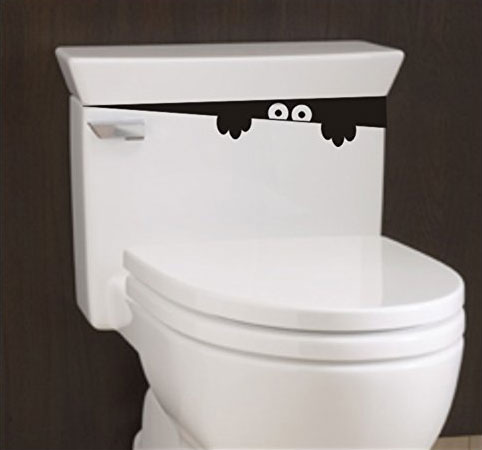 Kids love bathroom humor. Actually the only humor they know as youngsters is in fact bathroom humor.
This toilet monster should provide lots of laughs for the kids as they show their buddies and laugh to themselves as they do their business.
Clever idea and may even help with potty training if you use the toilet monster as a threat. That's a joke people.
[su_button url="http://www.amazon.com/gp/product/B009S9S43E/ref=as_li_qf_sp_asin_il_tl?ie=UTF8&camp=1789&creative=9325&creativeASIN=B009S9S43E&linkCode=as2&tag=nersmag-20&linkId=57QSFBURNUBYW62G" target="blank" background="#1d8d32″ size="6″ center="yes"]$3.29 – Check it Out[/su_button]